KOON REWARDS
We promise you'll get the best rates on our website. Members will receive:
5% off on all online rates
10% discount at Yellow Café & Bar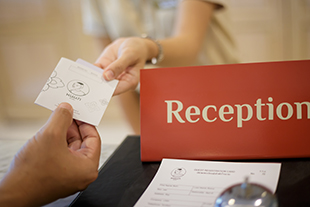 View Details
An experience worth experiencing
Koon is Thailand's national flower. With its rich yellow blooms, Koon symbolizes splendor and magnificence in Thai culture; something that you will experience during your stay with us. Everything at Koon has been handpicked to provide you an unforgettable experience in the land of smiles at an affordable price. From its exceptional location to its contemporary style, the hotel embodies our ideology – You First.
Why stay at Koon:
Comfortable Accommodation  Contemporary guestrooms and suites fitted with modern facilities with a touch of Thainess

Convenient Location Just a few kilometers away from top hospitals, major lifestyle malls, ethnic restaurants, convenience stores, local markets, attractions, airport, sky train and expressways

Unmatched Facilities   Specially designed facilities like fitness center, café, meeting rooms, business center, library corner, shuttle service, high speed Wi-Fi, free parking space, 24-hour security, etc.
Come and experience Thailand, the Koon way!
Highly valuable hotel
I am world traveler and I have been more than 25 countries and more than 50 cities in the world. I am traveling 150 ~ 300 days per year in the world. It is one of the very nice hotel in my hotel experience.
It is really warmed and kindness hotel.
Byounghak C
January 6, 2018
Really worth the money!
I had such a wonderful stay in this hotel. I felt so welcomed by the hotel staff who are always there to assist you with all the info needed for during your stay- how to get around, where to visit, etc.
I paid around THB 1,000 for my room with a comfy bed and a good breakfast buffet was included, what else can I expect more? Highly recommended.
Jeff P
June 13, 2017
Rooms
Make your stay a memorable one. Enjoy utmost comfort with a touch of Thainess.
FACILITIES & SERVICES
Never run out of things to do. An excellent array of facilities just waiting just for you.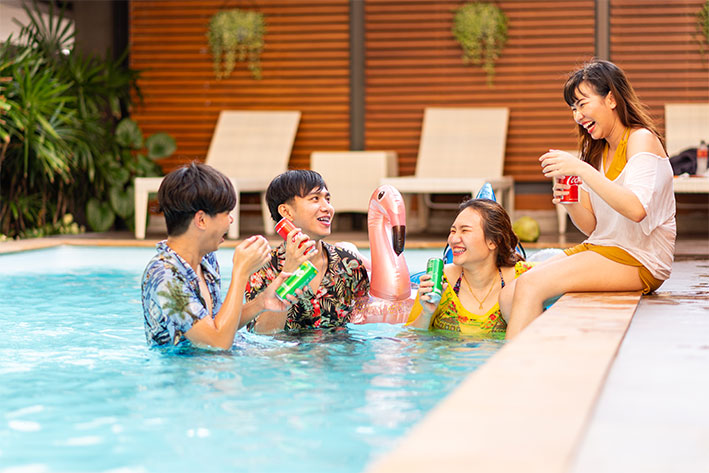 SWIMMING POOL
Dive into pure refreshment and joy. Our pool is an exceptional example of art and technology merged together to give you an out of the world experience. Installed with one of the best filtration systems and ambient lighting, we are sure it's going to be your favorite hangout spot.
Opening hours
  Daily: 06:00 - 21:30 hrs.
FITNESS
Keep yourself energized and rejuvenated even when on a holiday with our fitness center. It is equipped with state-of-the art fitness equipment to give you an amazing fitness experience and that extra boost of energy you need while shopping and hopping around the city.
Daily: 06:00 - 23:00 hrs.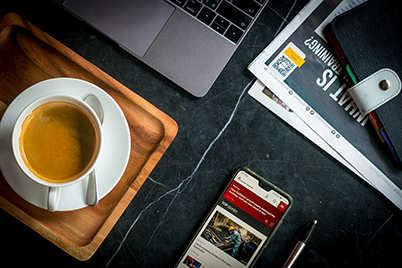 BUSINESS CORNER
Switch over to work mode whenever you want. The business corner is your office on the go. Fitted with the latest computers and a superfast internet connection, the business corner is your personal working space on this exotic holiday
Open hours 24x7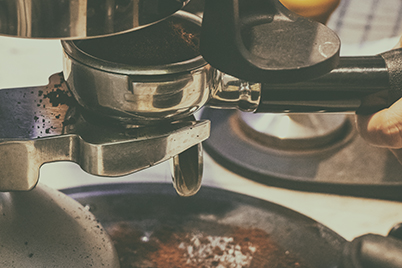 Yellow Cafe' & Bar
Delicious food and fun games at the same time? It can't get any better than this. Tingle your taste buds with our local and international dishes especially created by our expert chefs along with fun and entertaining board games to make your meal more interesting.
Breakfast: Daily: 06:00 - 10:00 hrs.
All day dining: Daily: 12:00 - 22:00 hrs.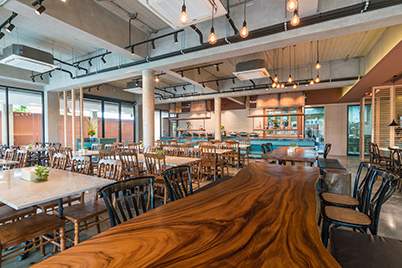 Baan Koon Restaurant
As evident from the name itself, the Sawasdee restaurant is a place that is welcoming and serves an amazing breakfast buffet every day. The delicious and finger licking menu includes all kinds of breakfast items and there's something for everyone in it.
Service Time: 06.00 – 22.00 hrs.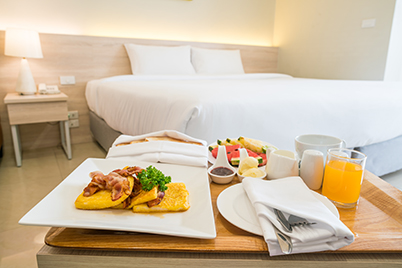 IN-ROOM DINING
What can be a better thing than getting food served right at your doorstep? Get freshly prepared food at the press of a button and eat in the comfort of your room with our in-room dining service
Service Time: Daily: 06:00 - 22:00 hrs.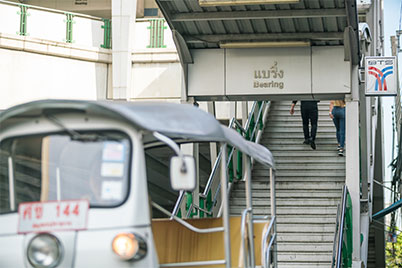 SHUTTLE SERVICE
Travel in style in Bangkok's famous Tuk Tuk. The Tuk Tuk style shuttle will bring you to the BTS Skytrain and to many places in the vicinity of the hotel. You can also take advantage of our Van service to BITEC.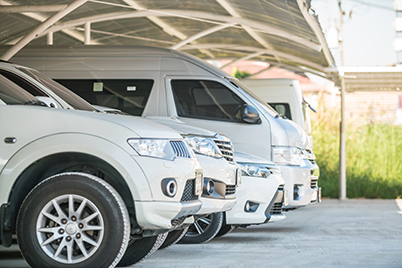 Parking
Ample amounts of parking for all your rides
Complimentary 24x7 parking with a shade is available for all our guests.
BOOK DIRECTLY
Enjoy lowest prices and multiple benefits. Book directly from koonhotelsukhumvit.com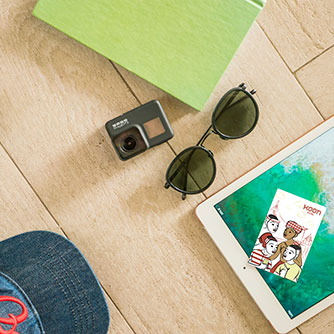 Discount 10%
when you eat up to 1,500 baht at BAAN KOON Restaurant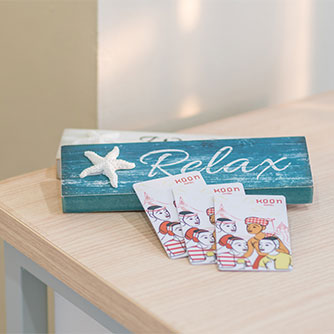 Discount 10%
when you eat up to 1,500 baht at BAAN KOON Restaurant
Who doesn't like a good offer ?
Now have more fun and even more enjoyment on your holiday with our hard to resist special deals.