BITEC - One of Asia's top exhibition and convention centers and the first choice of event organizers, BITEC is just a 15 minute ride from Koon. We provide a complimentary transfer service for all our guests to BITEC.
Suvarnabhumi Airport: One of the crown jewels of Bangkok, the Suvarnabhumi airport is easily accessible from our hotel and can be reached in under 30 mins at any time of the day. We provide pickup and transfer services to and from the airport for all our guests, on request.
TOURIST ATTRACTIONS NEARBY
Countless attractions await visitors in Thailand. These are conveniently located close to Koon, and easily accessible via short commutes.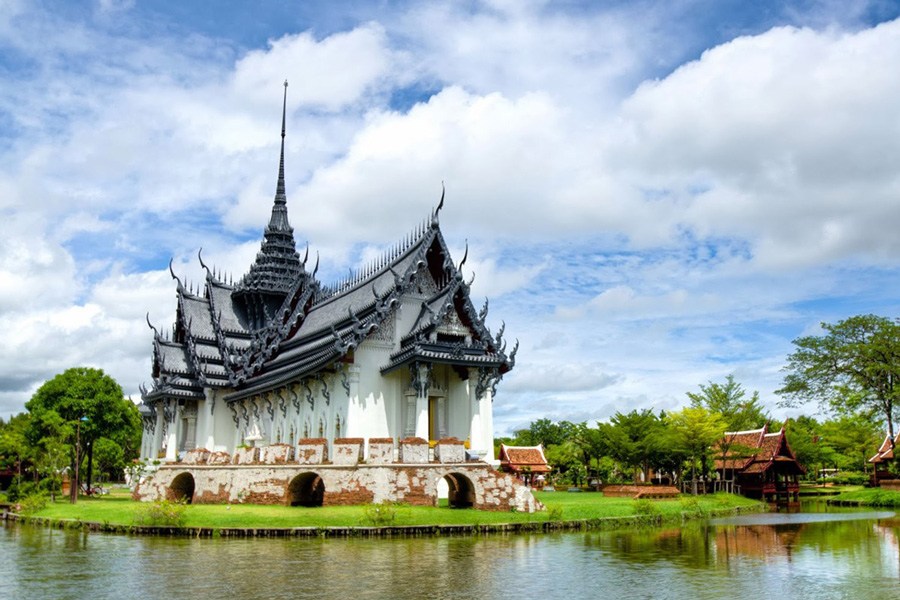 ANCIENT SIAM
Deemed "The World's Largest Outdoor Museum" Ancient Siam or Ancient City is set in 320 acres of beautifully landscaped gardens, featuring replicas of Thailand's most historically significant structures,
down-scaled in size. The some 116 monuments include chedis, palaces, bell towers, pavilions, temples with Buddha images, halls and floating markets.
More information is available at www.ancientsiam.com
Distance from Koon : 18 kms
More details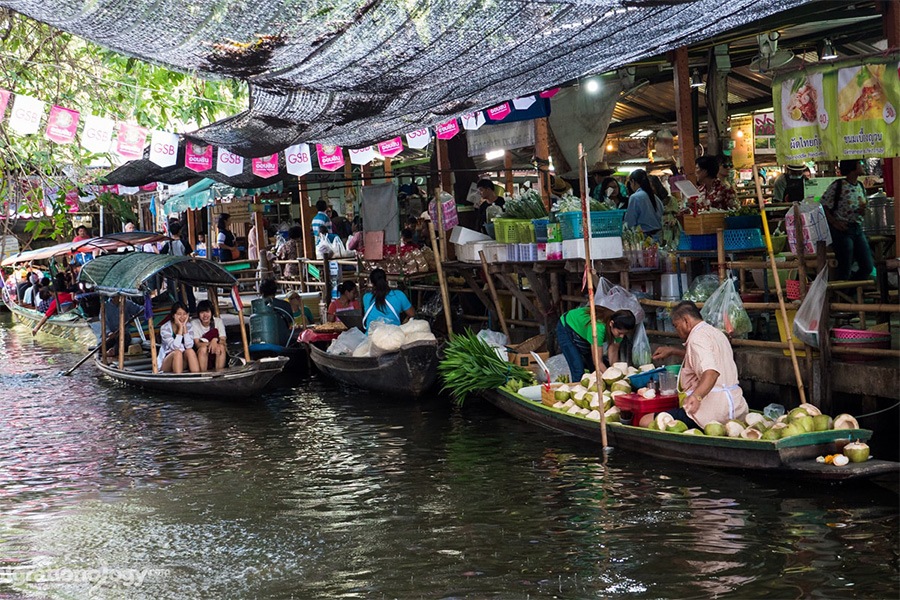 BANG NAM PUENG FLOATING MARKET
A delightful riverside village market, it is well worth a morning visit to soak in its quiet charm.
More information is available at : https://www.tourismthailand.org/Attraction/Bang-Namphueng-Floating-Market–1052
Distance from Koon : 23 kms
More details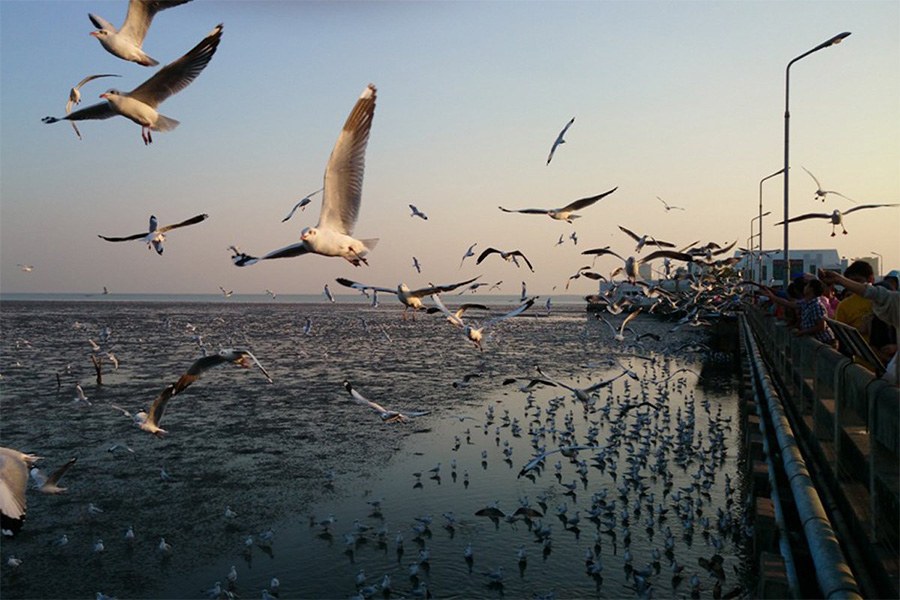 BANG PU SEASIDE RECREATION CENTRE
One of the seaside areas closest to Bangkok, Bang Pu has many rich nature trails scattered through some 150 acres of land.
More information is available at: https://www.tourismthailand.org/Attraction/Bang-Pu-Seaside–1055
Distance from Koon : 21 kms
More details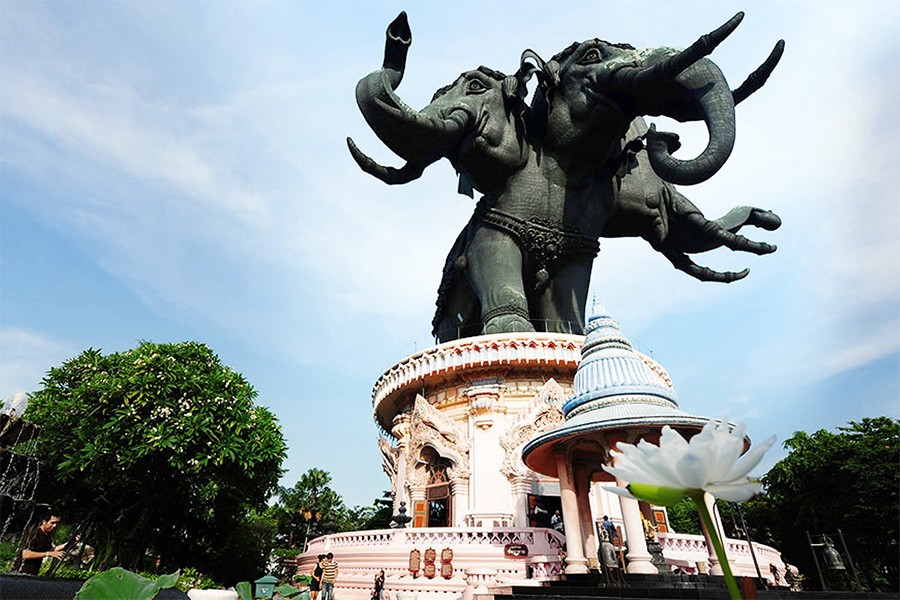 ERAWAN MUSEUM
A huge 3-headed elephant statue, perched on an equally gigantic pedestal welcomes visitors with its majestic aura symbolic of the grandeur of the Kingdom of Siam.
This 3-level museum showcases a vast collection of rare Eastern antiques, religious icons and artifacts with colourful décor — all representing the art, religion and culture of Thailand. Surrounded by pleasant gardens, it is a popular tourist attraction.
Distance from Koon : 5 kms
More details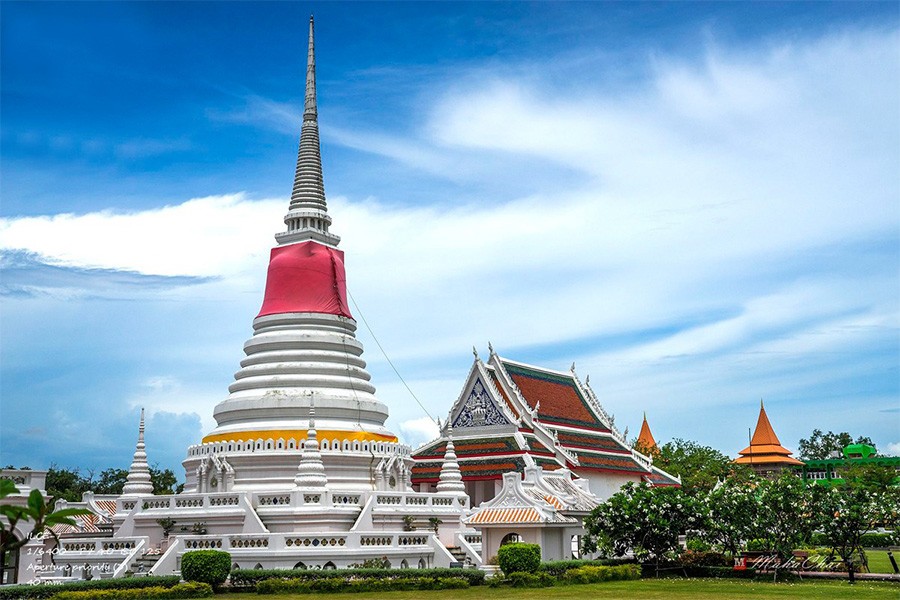 PHRA SAMUT CHEDI
One of the most impressive sights along one of the banks of the Chao Phraya River is this brilliant white pagoda standing on an island, in the middle of the river — Phra Samut Chedi.
Historically, it was King Rama II's idea to have a temple built on this idyllic location, by the river, but it was King Rama III who completed the project. This Sri Lankan-style bell-shaped Chedi later saw more construction change by King Rama IV who also added more Buddha images.
More details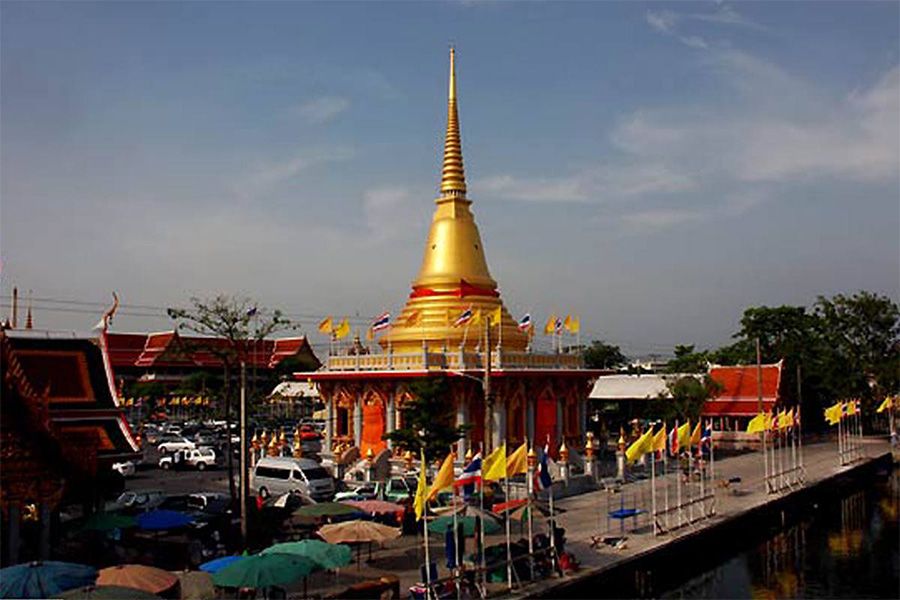 WAT LUANG PHOR TOH
This temple was originally built to commemorate King Naraesuan – The Great's victory over Burma. Later a large bronze Buddha image built in the Sukhothai style became the principal image in this temple.
It was known as Luang Por Toh and it became, and still is up until today, one of the most popular and highly revered Buddha images. Many of the people who come to pay respects arrive by boats. Travelling along the canal, they would also visit an old market nearby where there is a lot of delectable food and souvenirs.
Distance from Koon : 17 kms
More details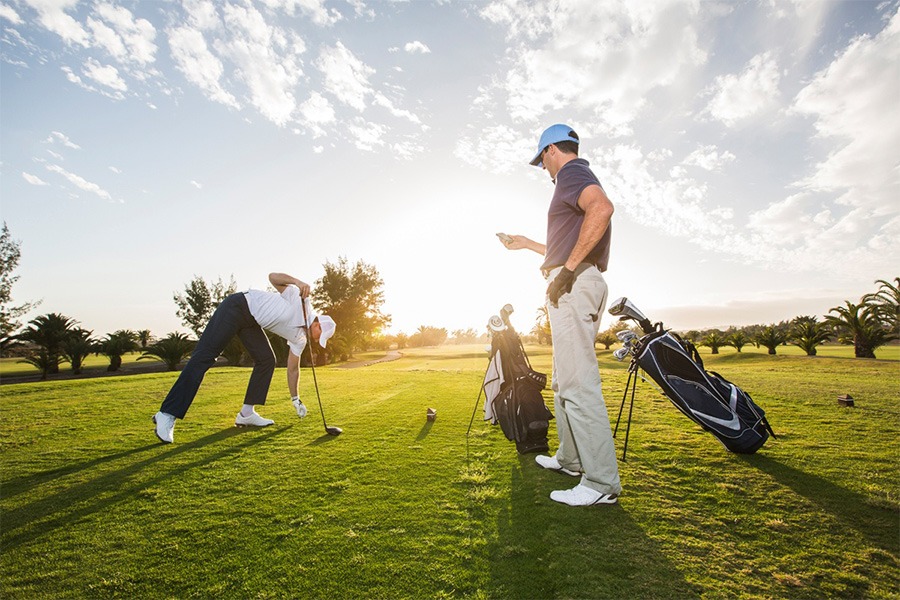 GOLF COURSES
Located just a short drive from Koon are 3 golf  courses, The Bang Na Royal Thai Navy Golf Course, The Muangkaew Golf Course, and The Thana City Golf Course.
The Bang Na Royal Thai Navy Golf Course is just a short walk from the Bang Na sky train. Located close to Koon, the golf course offers both day and night play options.
Visit www.bangnagolf.net/Golf_EN/index.php for more information. The Muangkaew is an 18-hole championship course, set in parkland environment of lakes and canals, and offers great ambience and challenging play.
Visit www.muangkaewgolf.com/golf/ for more information.
The Thana City Golf & Sports Club offers an 18-hole course, beautifully set in luxurious landscape, featuring fast greens, strategically placed bunkers and natural lakes and streams.
Visit www.thanacitysportsclub.com/ for more information
More details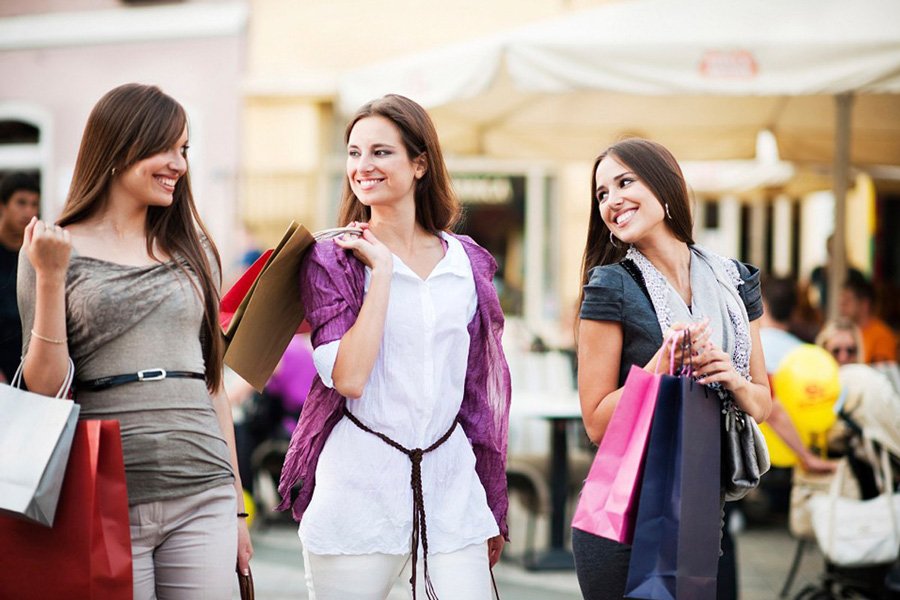 SHOPPING
What's better to relax your mind than shopping? Koon is in close proximity to a profusion of shopping malls and night markets. These are mega malls, which provide 'everything under one roof' — offering an immeasurable range of merchandise, both local and international brands.
CENTRAL BANG NA: 6 kms
One of the favorite shopping malls of both the locals and foreigners, the Central Bang na mall has a rooftop waterpark which both the kids and adults equally relish.
PARADISE PARK: 8 kms
This mall boasts of an amazing food court and a fresh produce market which will make the chef in you really happy.
ROD FAI NIGHT MARKET:
Thailand is famous for its night markets which attract huge crowds every weekend. The train night market is huge and great for everything from delicious food to cheap but good quality shopping items.
SEACON SQUARE: 12 kms
Another world-class mall located right next to the Paradise park mall with 14 cinema screens, parking capacity of 7000 cars and an indoor kids theme park.
MEGA BANG NA: 12 kms
Home to IKEA and 'The Marvel Experience', the only one in all of South-east Asia, Mega Bang na is the biggest mall in Thailand with a huge number of local and international restaurants in addition to the uncountable number of lifestyle and fashion brands.
TERMINAL 21: 17 kms
Everything from the 9 floors to the bathrooms in this mall is based on a travel theme. Instead of floors you have terminals and the bathrooms have been styled based on various countries.
SIAM PARAGON: 18 kms
This is the most high-end shopping mall in all of Thailand. Any brand that comes to your mind, you'll find it here. The mall is located right next to the Siam BTS station.
MBK: 18 kms
This mall has Thailand's first ever food court and is pretty famous among travelers for its numerous electronics shops that sell all kinds of electronic gadgets and accessories.
CENTRAL WORLD: 18 kms
This goliath of a mall is spread across an area of 5,50,000 square meters and has the world's third largest selling space. Famous Japanese department stores like Isetan and Zen serve the crowds all through the day and this mall is situated right next to the Siam Paragon mall and opposite to the famous Erawan Shrine.
CHATUCHAK WEEKEND MARKET: 25 kms
This weekend market with 8000 shopping stalls spread across 27 zones and divided into 8 categories is on the travel itinerary of everyone coming to Thailand. P.S. Brush up your haggling skills because you are going to need them here.
More details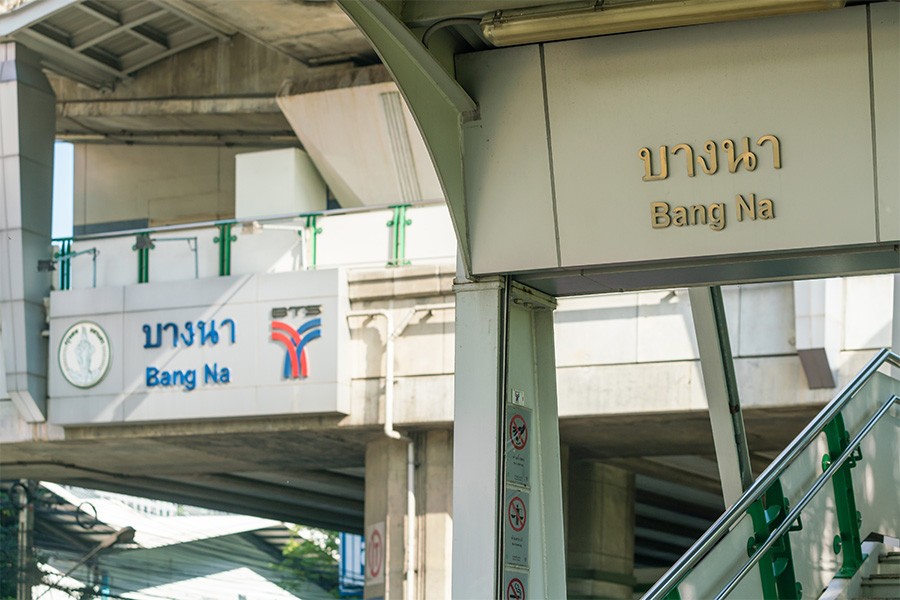 BTS
The life line of Bangkok city, the BTS takes you anywhere you want with its amazing connectivity. Koon is situated very close to the BTS and provides free shuttle service to and from the BTS station.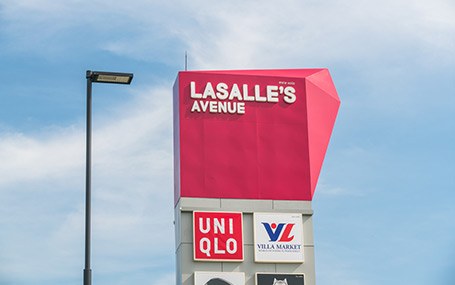 Lassalle Avenue
This new and modern open space shopping complex featuring various international brands like Uniqlo and KFC is right next door. Just a short walk from Koon, the Lassalle Avenue will surely be one of your favorite places in the area.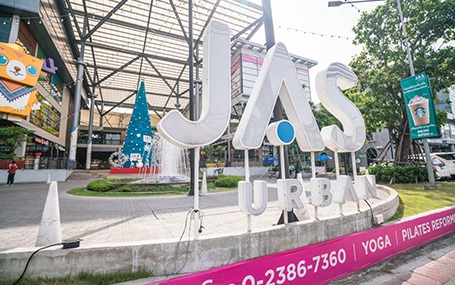 JAS URBAN SRINAKARIN
The closest shopping mall to Koon, Jas Urban has a modern city vibe to it and features many international brands. It also has a movie theater in it.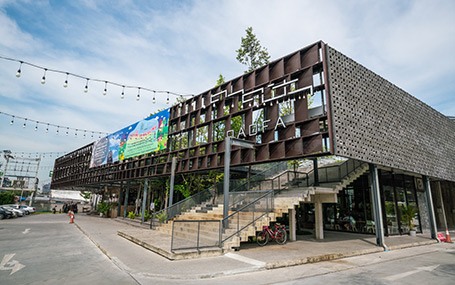 Dadfa
Health is an important aspect of everyone's life these days and Dadfa is the perfect place to visit to re-energize your healthy spirit. Located just 2 KM from Koon, this community mall boasts of amazing organic eateries, handicrafts, fresh meat and vegetable stalls and a serene ambience with greenery all around. Perfect for both the family and the individual.